There are a few foods that are best avoided during pregnancy to maintain the health of both mother and child.
If you are pregnant, the good news is that you can enjoy a varied and balanced diet that is both rich in nutrients and delicious. It is important to understand, however, that there are a few foods that are best avoided during your pregnancy journey — read on to find out which foods you should stay away from until after the birth of your baby and why.
Why are certain foods off-limits during pregnancy?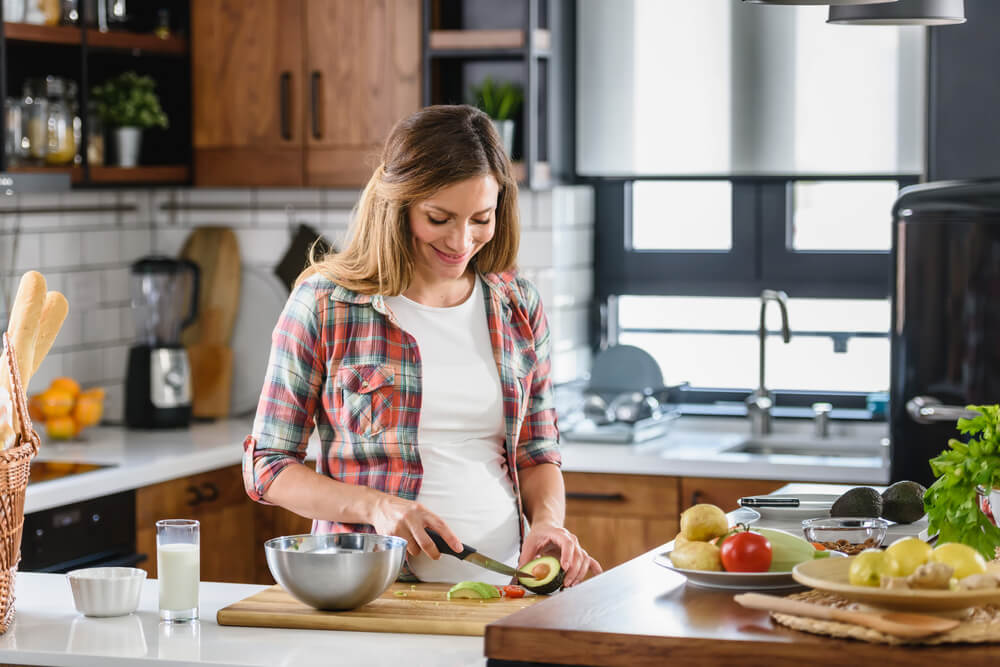 During pregnancy, one's immune system is lowered. This makes it more difficult for the body to fight infections. For this reason, pregnant women tend to be at greater risk of developing food-borne illnesses that are caused by listeria, campylobacter, and salmonella. Pregnant women also tend to be at increased risk of developing toxoplasmosis. Any of these types of infections can be dangerous to the health of the unborn baby and could even lead to issues like premature birth, stillbirth, or miscarriage. It is important, therefore, that expectant mothers are cautious about their food choices.
Listeria
Listeria is an infection that is usually caused by eating food that is contaminated with the bacterium Listeria monocytogenes. This foodborne bacterial illness can be very serious for pregnant women, and symptoms often include fever, muscle aches, nausea, and diarrhea. During pregnancy, listeria may cause only mild symptoms for the expecting mother, but the effects on the unborn baby can be life-threatening.
Campylobacter
Campylobacter infection is caused by the campylobacter bacteria. Possible symptoms of the infection include diarrhea, nausea, vomiting, stomach cramps, bloating, and fever. The bacteria usually enter one's system through undercooked poultry or food that has touched raw poultry.
Salmonella
Salmonella infection, also known as salmonellosis, is a bacterial disease that is caused by the salmonella bacteria that live in human and animal intestines and are shed through faeces. Common symptoms of the infection include diarrhea, fever, and stomach cramps. If the infection spreads beyond the intestines, life-threatening complications can occur.
Toxoplasmosis
Toxoplasmosis is an infection caused by a parasite known as Toxoplasma gondii. The infection is often caused by eating undercooked meat but can also occur because of contact with cat faeces. If a pregnant woman is infected with the parasite, it can be passed on to the unborn baby. The infection can cause some serious issues during pregnancy, including miscarriage and certain birth defects. Infection during the first trimester usually has the most severe effects. If you are concerned that you may have been exposed to the parasite, you should see your doctor as soon as possible.
How can you avoid food-borne illness during pregnancy?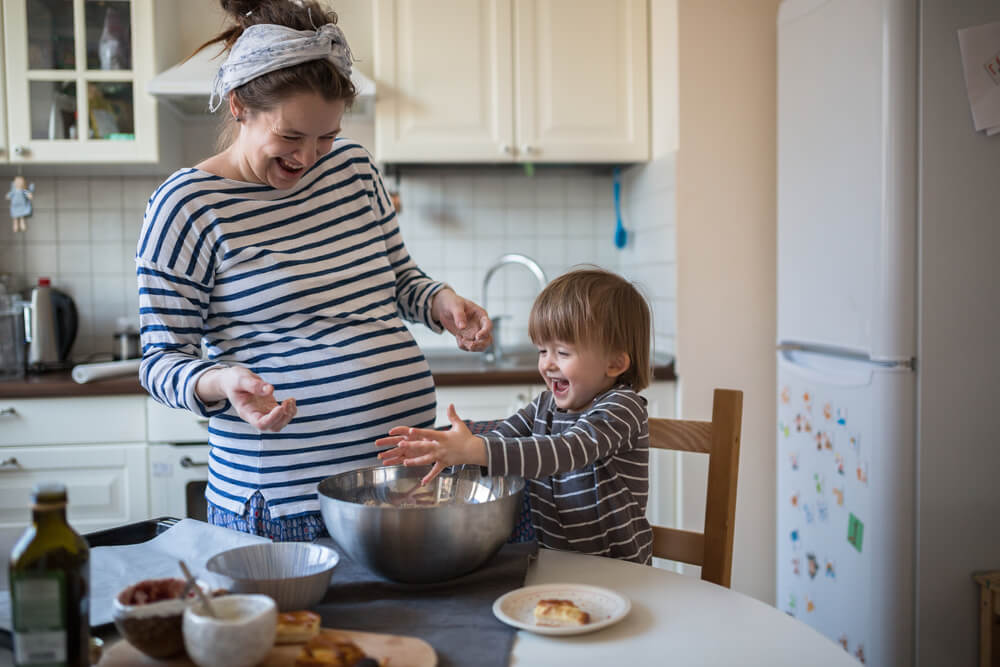 One of the best things you can do to prevent foodborne illness during pregnancy is to make sure that you prepare and store food safely. To do so, always wash your hands before and after you prepare food, and make sure that you keep your kitchen surfaces clean. Always make sure that your chopping boards and cooking utensils are clean whenever you prepare food.
When it comes to the ingredients of your meal, never let uncooked food contaminate the food that has already been cooked. You should also wash fruits, vegetables, and any other salad ingredients before eating them, and make sure that you cook all food (especially meat) thoroughly. It is advisable that you store foods at the correct temperatures and that you don't eat food that is past its expiration date.
If you have a pet at home, you should keep it away from all kitchen surfaces. Always wash your hands after gardening or touching your pets, and wear disposable gloves if you are handling cat litter or gardening.
Which foods should be avoided during pregnancy?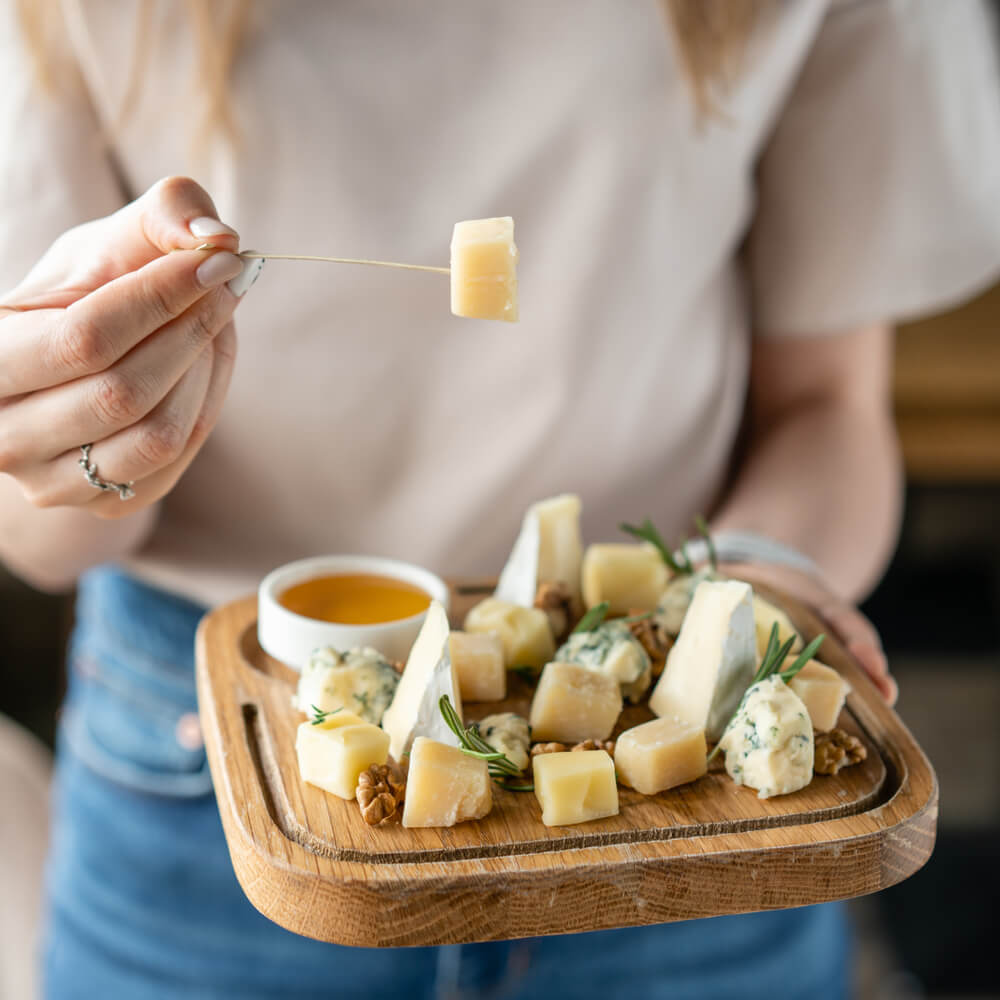 Although a listeria infection can be easily treated with antibiotics, prevention is always preferable. The reality is that some foods are more prone to contamination with listeria than others and should be avoided if you are pregnant. To reduce the risk of listeria infection, you should eat foods that have been freshly cooked or prepared.
Foods that are best avoided include anything from a buffet, salad bar, or sandwich bar; raw or undercooked meats; cold deli meats; pre-packaged or pre-prepared fruits and vegetables; and chilled seafood like raw oysters, sashimi, sushi, cooked chilled prawns, and smoked salmon.
It's also advisable that you avoid soft cheeses like brie, camembert, feta, and ricotta; unpasteurised milk products and juices; refrigerated pate and meat spread; raw or undercooked eggs; raw sprouts; and soft serve ice cream.
Listeria is killed during the cooking process, so if you reheat food, make sure that it is very hot. Salmonella, on the other hand, is a cause of food poisoning that can trigger miscarriage — the most likely sources of salmonella include raw eggs and undercooked meat and poultry.
What can you eat during pregnancy?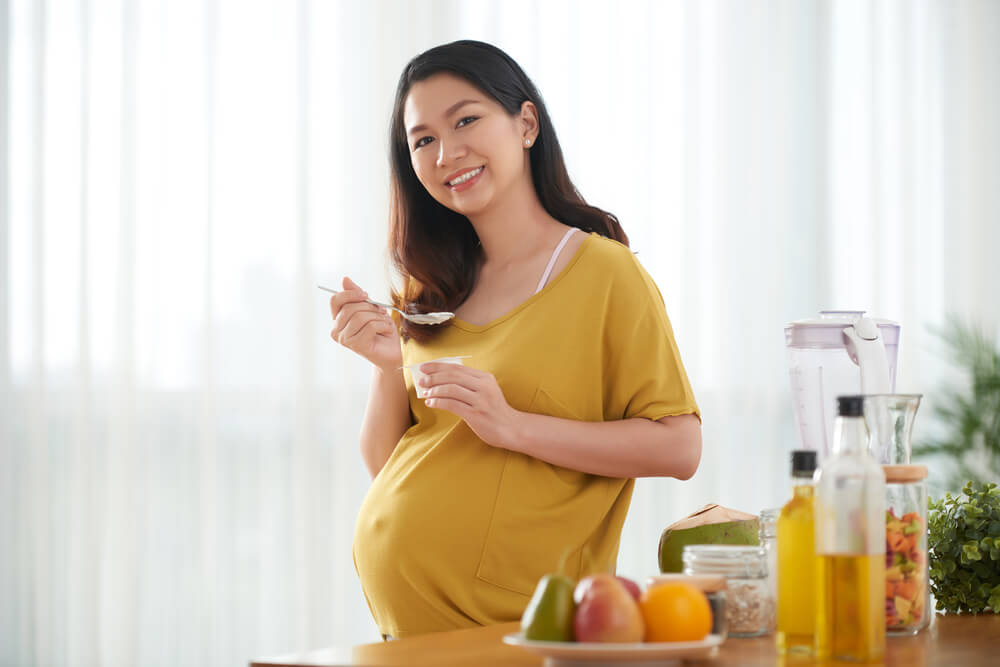 Although there are a few foods that should be avoided during pregnancy, it is very possible to enjoy a healthy and delicious diet. You must include the following major nutrients in your eating plan:
Proteins
Good sources include cooked meat, chicken, fish, beans, dairy products, and soy products. Protein helps to grow a baby's tissue, vital organs, and brain. It also builds a mother's breast and uterine tissue during pregnancy.
Folate
This can be found in legumes, leafy greens, asparagus, eggs, beets, and citrus. Folate helps in the development of an unborn baby's nervous system.
Iron
Iron is a mineral that can be found in poultry, fish, eggs, beans, leafy greens, nuts, seeds, and whole grains. It's required to make the red blood cells that carry oxygen around the body. Iron needs to increase during pregnancy.
Iodine
This nutrient can be found in grains, dairy products, cooked fish, seaweed, fruits, and vegetables. It's needed to produce thyroid hormone, which is important for growth and development.
Vitamin D
This vitamin can be found in fatty fish, soy milk, orange juice, cheese, and eggs. It's essential for both mother and unborn baby—vitamin D helps to develop the baby's bones and teeth, while low levels can cause muscle weakness and pain in pregnant women.
Calcium
Good sources of calcium include milk, cheese, and yoghurt. It helps regulate your fluids while pregnant and contributes to building your baby's bones.
Vitamin B6
This vitamin can be found in fortified breakfast cereals, vegetables, fruits, and meats. A deficiency of vitamin B6 has been linked to some issues during pregnancy, including pre-eclampsia, hypertension, and excessive vomiting, and it may also affect infant brain development.


It's important to understand that when you are pregnant, your body goes through a lot of changes and has increased demands for your growing baby. So, good nutrition is essential. Certain nutrients are required for your health as well as for the growth and development of your little one.
To eat healthy during your pregnancy, it's advisable to eat a large variety of nutritious foods from the five core food groups — grains, dairy, meat and meat alternatives, fruit, and vegetables. To make sure that you get all the nutrients you need to grow a healthy human, try to prioritise quality over quantity. The reality is that you don't need to eat much more than usual. If you are at a healthy BMI before becoming pregnant, you need between 9200 kJ (2200 calories) and 12130 kJ (2900 calories). This will depend, however, on your level of activity, stage of pregnancy, and body composition. You won't need extra calories during your first trimester and will need around 1250 kJ (300 calories) extra during the second and third trimesters.
How can we help?
Katrina Ridout is an accredited practicing dietician and a leading fertility and pregnancy nutritionist. She offers a range of premium services and nutrition advice focused on helping you through the pregnancy journey. If you need some guidance when it comes to safe food choices during pregnancy, Kat is available to help and will provide you with all the information you need.
If you are planning a pregnancy or are already expecting a baby and would like some support and guidance when it comes to your nutrition, we encourage you to get in touch to see how Katrina can help you.
To find out about the range of services that Katrina provides, please have a look here.
To arrange a consultation, please get in touch here or give us a call at 1300 640 104. Katrina is available to tailor an eating plan for you and address any questions or concerns that you might ha